Rev. Dr. Bryce Ashlin-Mayo
Supported by Laurie and their three great kids, Bryce has been in full-time ministry with the Christian & Missionary Alliance in Canada for over 20 years. Bryce holds a Bachelor of Theology from Ambrose University, Masters of Divinity in Pastoral Leadership from Taylor Seminary and has earned his Doctorate of Ministry in Semiotics and Future Studies from George Fox University. Our Reverend Doctor loves to learn!
Senior Associate Pastor, Summit Adults
Ryan, his wife Shelly and their two kids have been at Westlife since 2017. Ryan is passionate about seeing everyone find a home at Westlife, where they are known and cared for. He oversees all our Westlife groups, newcomer connections, and Equip weekends. To discover your next step at Westlife, connect with Ryan!
Associate Pastor, Women's & Summit Kids Ministries
Pastor Kara (aka Reverend Mother) has been serving and leading our Women's and Summit Kids ministries after graduating from Ambrose University with her Bachelor of Arts in Behavioural Science, with a focus on Child Development. Pastor Kara, Dan and their boys have been part of the Westlife family for the past 6 years.
Associate Pastor, Summit Youth & Young Adults
Experiencing God's call into ministry after working in Insurance, Quinn's heart is to see the youth and young adults of the Church encounter Jesus and share their faith with others. Quinn works with an incredible team of youth volunteers to create a space on Wednesday nights that is both fun and safe for students to share about their lives and faith. Quinn also runs our Young Adult Groups, which is a place to be fed both with food and the Word.
Associate Pastor, Worship & Community Outreach
An award-winning singer songwriter who uses his musical talents to communicate the Christian faith to all. Keith and his family joined Westlife in June 2019 and have quickly forged relationships within the Cochrane and Springbank communities. An avid hiker and story-teller, Keith also leads Westlife's partnership with The Mustard Seed and our partnership with Union Church, Mexico City.
Working with numbers is only one of Kim's many gifts! As a wife and mom to 3 active kids, The Park family are long time Westlifers! Kim works offsite most days, and is best reached by email with any questions you have regarding Giving.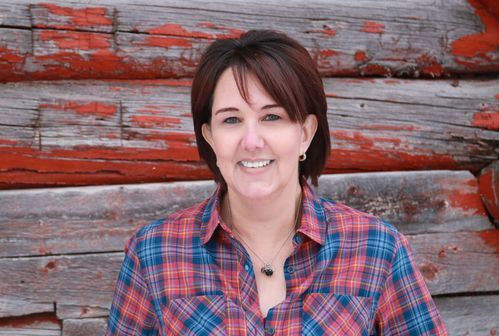 Heleen joined the Westlife team in January, 2020. Heleen previously served at Foothills Alliance Church and brings her skills and a heart for Jesus and the church.