We're excited to gather for in-person worship and cannot wait to see you! Our worship gatherings will have some unique features that allow us to be together while accommodating current health restrictions and recommendations. We will continue to provide the option for you to engage with us online. Whether in the church building or in your homes, join us for worship wherever you feel most comfortable at this time.

We will be offering two identical services on Sundays at 9:00 & 11:00am. Doors are open for seating 15 minutes in advance while the WNN (Westlife News Network) goes live. Registration is required to attend in-person due to limited seating (Westlife Church will keep these records private and only access them in the event of contact tracing). If you have registered but are no longer able to attend, please cancel your registration so that we can have more seats available for others.
What will our worship gatherings look like?
At our in-person worship services, we're taking many precautions in accordance with guidelines from Alberta Health including the following:
Registration for services
Physical distancing required (no handshakes or hugs)
Designated entrances and exits
Guests escorted to seats by an Usher (Only one household will be seated in each section of chairs)
Some parts of our worship service will include pre-recorded elements
Masks required (masks available if needed)
Please worship in your hearts with the music as singing is not permitted at this time
Summit Kids ministry postponed at this time (kids activity packs available)
No offering baskets (online giving and offering box at the back)
Café + water fountain unavailable (bring your own coffee + water bottle)
Hand sanitizing stations available throughout the building
Sanctuary, washrooms and high-traffic areas sanitized before/after each service
We will keep our services to less than an hour in length to ensure we have ample time to sanitize the building in between services. If you would like to help serve on Sundays with our connections team (greeters, ushers, cleaning) or with our worship team (musicians, video, sound, and technical support), we would love to help you find a role.
In person attendance guidance
Disposable masks will also be available at the door
Please do not attend if you are feeling unwell
Or if you are experiencing any of the following symptoms: cough, fever, shortness of breath, runny nose, or sore throat.
Hand sanitizer stations are available throughout the building.
Arrive 15 minutes before the service starts
This will allow us to get everyone checked in and seated safely and in a timely manner.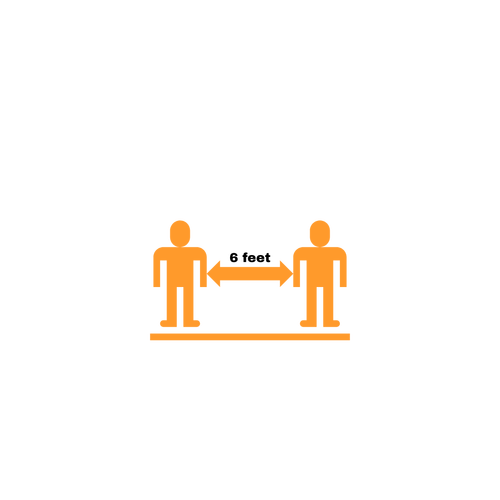 Please practice social distancing
Stay at least 6 feet from other people who are not from your household and abide by all posted signage.

Pre-register to attend a service
Seating is limited to comply with AHS guidelines. Registration will close 1 hour before the service to allow our volunteers to prepare a check-in list.

Wait for an usher to show you to your seat
Please refrain from changing to another seat or moving around the Sanctuary once seated.

Please remain seated after the service
A staff member or an usher will invite you to exit the building. Please do not congregate in the parking lot.